15FT GRAND TOURER
OFF-ROAD HYBRID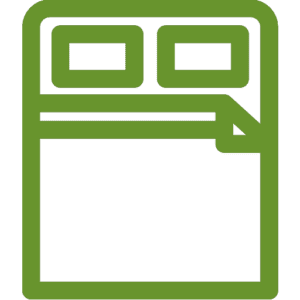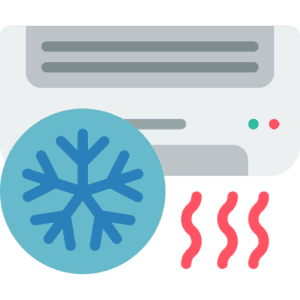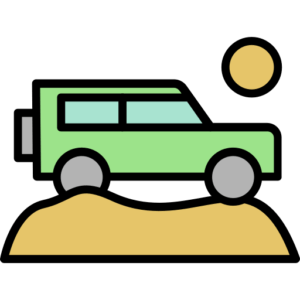 PRACTICAL & SMART
ALL THE LITTLE THINGS COUNT
From the chassis to door handles, that's where engineering meets day-to-day life experience. It works and works well anywhere, beach, mountain, bushland, forest, dessert, middle of nowhere to caravan parks, from sunrise to sunrise, every time.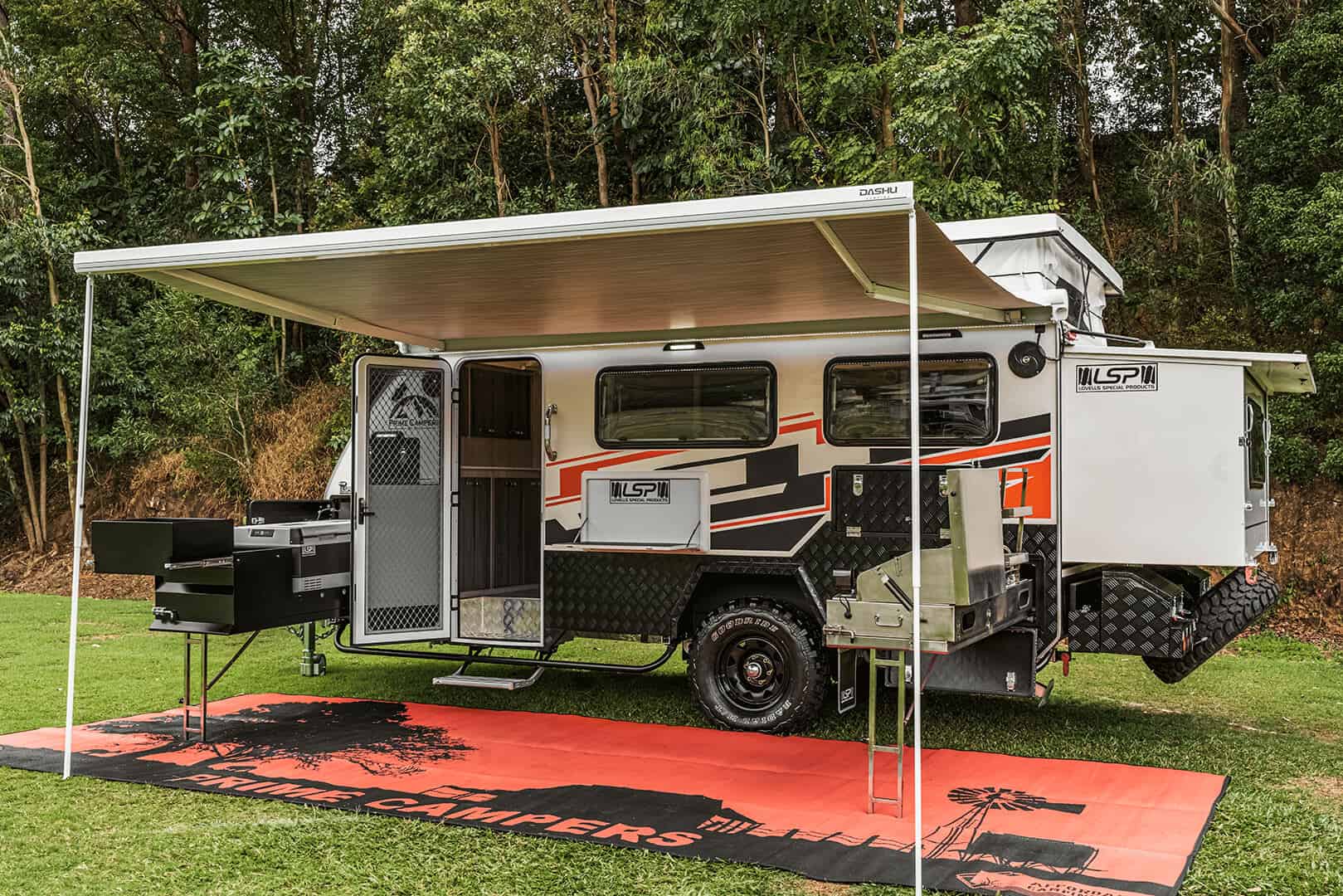 Evolution - Advanced Design & Construction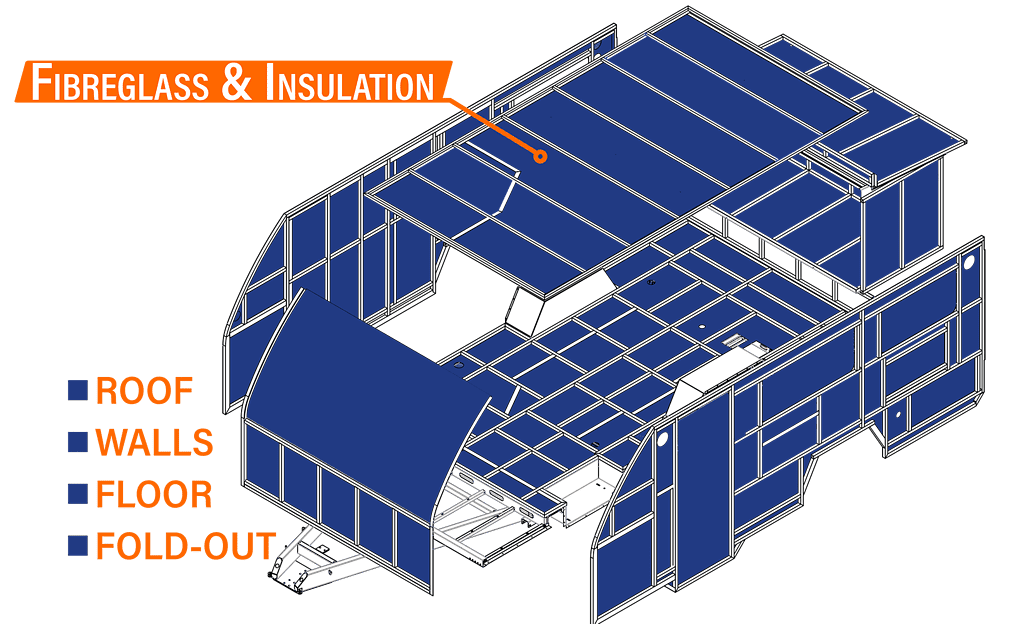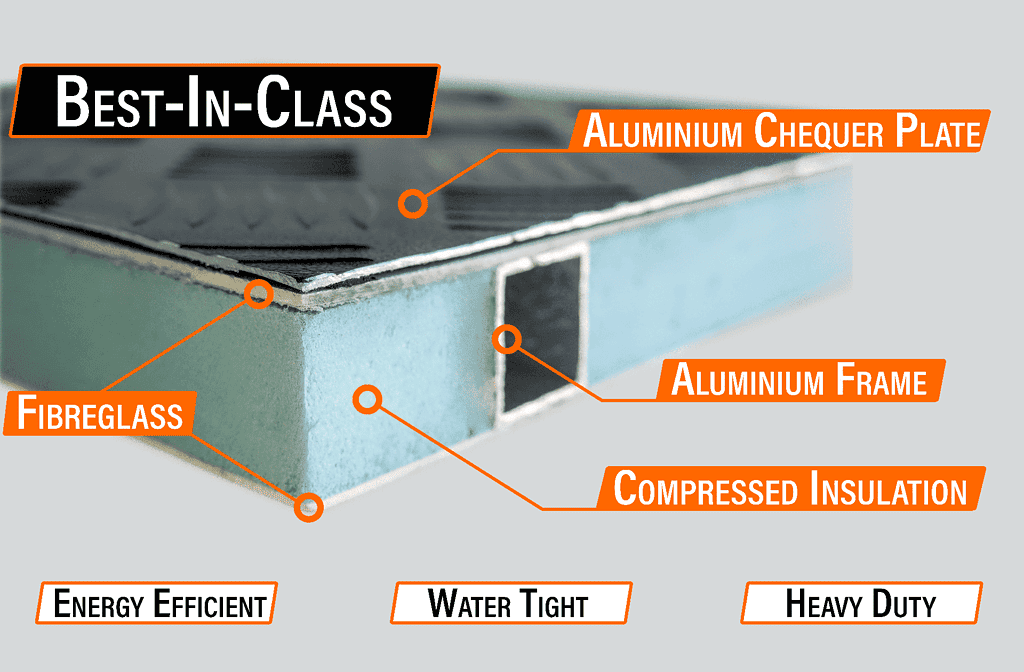 5th Gen Design -
Insulated Fibreglass Body, Roof & Floor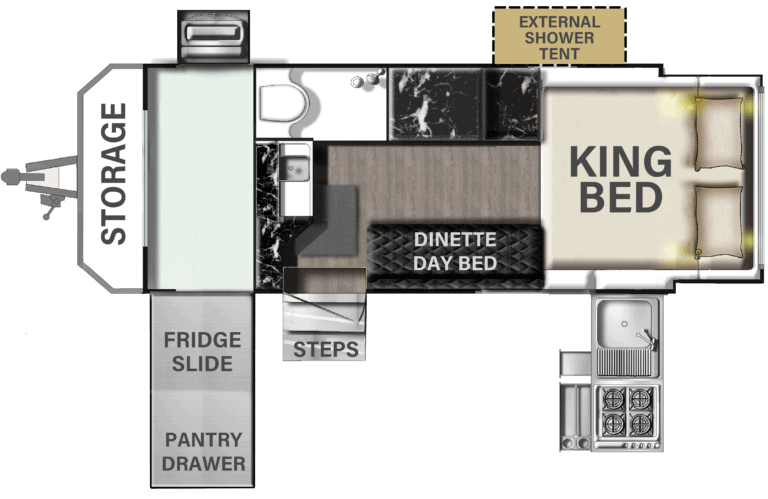 Dimension When Travel on Road; Depending on Springs & Tyre Selection

Dimension When Fully Setup; Depending on Springs & Tyre Selection

Depending on Accessories & Upgrades

Aggregate Trailer Mass; Up to 3500kg

Weight You Can Load to Caravan; Depending on Accessories & Upgrades 

Depending on Accessories & Upgrades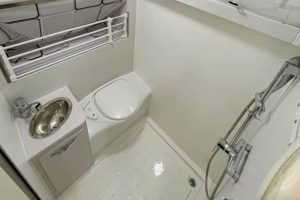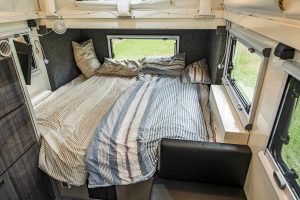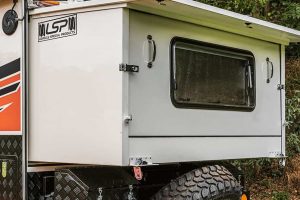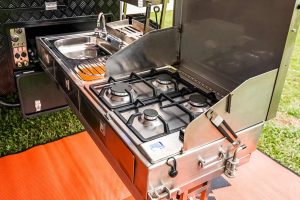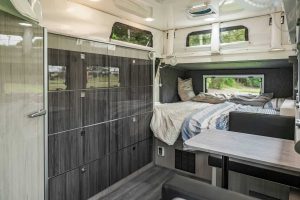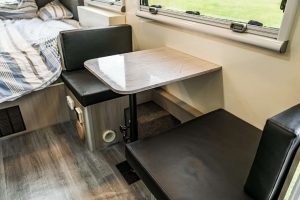 water tank: 200L Fresh + 70L grey
Hot water: gas inbuilt & plumbed
shower: internal & external
Battery: 200Ah AUS - made Lithium
SOLAR: 550W Roof Tempered Glass
DC System: AC-DC, Inverter, MPPT, BMV
Air Conditioner - Floor Reverse Cycle (Heating & Cooling)

Electric Roof Lifting System

Electric Awning with Anti-flap Kit & Privacy Wall Kit

Smart Home Control & Info System (Temp, Humidity, Body Roll & Pitch, All Lights, A/C, Speakers)

200Ah Premium Lithium (CDC 200A, Peak 700A)

Victron MultiPlus 1600 (1.6kW Inverter 2.8kW Peak 30Min, 70A AC-DC Charger)

Victron Bluetooth Battery Monitor with Shunt

Victron Bluetooth MPPT Solar Controller

Victron DC-DC Charger for Vehicle to Charge the Van via Anderson Plug

590W Roof Tempered Glass Solar Panels

Offroad Independent Suspension (Timken/NTN Bearings & Penrite Grease)

Monroe Shock Absorbers Upgrade x4

Built-in Gas Hot Water System

Internal En-suite & Outdoor Quick Outdoor Shower

72L Premium Dual Zone Fridge/Freezer

12V/240v HD Television & Bluetooth Stereo 4 Speakers

DO35 / McHitch 3.5T Off Road Coupler Kit

Ark 750 Off Road Jockey wheel

3D Air Circulation and Ventilation

Fully Certified Gas & Plumbing

Fully Certified Electrical Installation
Everything Included in CLASSIC PACKAGE

300Ah Lithium Battery Upgrade

Suspension Upgrade (Monroe or Lovell Kit)

95L Premium Dual Zone Fridge Upgrade

Additional 200W Portable Solar Panel

5-Action Heavy Duty Complete Caravan Water Filtration System

Wireless Rear View Camera Kit

Purpose-built Caravan Accessories Starter Kit
Optional Upgrades & Accessories:
You are covered Australia-wide, and you don't have to come back to any of our stores for service and repairs; we find the nearest qualified mechanics for you; and Our Warranty Covers your Accommodations, too.